A YouTube video titled "Girl with a funny talent. [original video]" is taking the internet by storm. Uploaded by someone with the username theinternetisaweird on December 29, 2011, the video has 23,533,052 views as of this writing.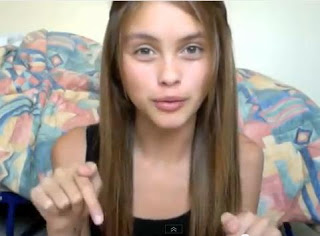 The video shows a girl moving her eyebrows to the tune of the song
Don't Stop The Rock
by Freestyle. This isn't the first time we've seen this kind of talent before. A few years ago, a Cadbury advertisement showed two kids doing the same thing to the tune of the same music.
Here's the girl with the funny talent:
And here's the Cadbury advert:
Based on popularity and number of views, the girl from Down Under's video has surpassed the original one.