Actor Russell Crowe's current resume contains 40 movies. We've seen him mostly in front of the camera. In his latest project however, he not only starred in the film, he went behind the camera as well. In
The Water Diviner
which is Crowe's directorial debut, the New Zealand actor plays an Australian farmer who makes the decision to leave and travel to Turkey to look for his three missing sons.
The Water Diviner
is a historical drama with the
Battle of Gallipoli
serving as the backdrop. Also starring in the movie are Olga Kurylenko, Jai Courtney, Cem Yilmaz, Jacqueline McKenzie, and Yilmaz Erdogan. The film was released in Australia on December 26, 2014. It will have its screening in the United States come April 24, 2015. Watch the trailer for
The Water Diviner
below: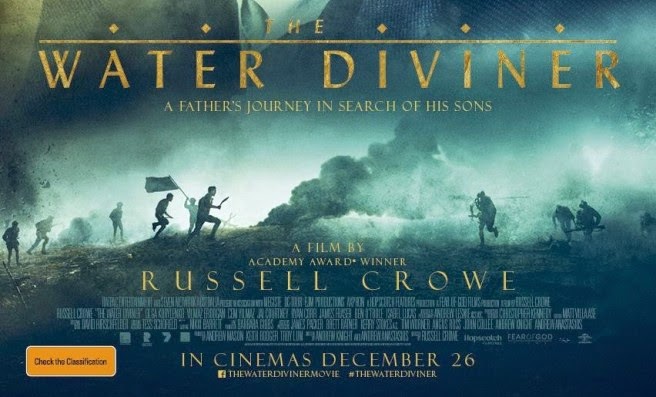 Since making his screen debut in
Prisoners of the Sun
in 1990, Crowe quickly transformed himself into a major star with memorable performances in films like
L.A. Confidential, The Insider, Gladiator, A Beautiful Mind, Cinderella Man, Master and Commander: The Far Side of the World
, and
American Gangster
.
Crowe will be next seen in next year's
Fathers and Daughters
, a drama directed by Gabriele Muccino.
Fathers and Daughters
also star Aaron Paul of Breaking Bad fame, Diane Kruger, Amanda Seyfried, Jane Fonda, and Octavia Spencer.