Piolo Pascual and Sarah Geronimo are starring in an upcoming romantic movie carrying the title
The Breakup Playlist
. It's a title worth describing as appropriate since Pascual and Geronimo will be playing a rock star and an aspiring singer, respectively.
Geronimo will play a budding musician/singer. Pascual, on the other hand, is a famous rock star. The film will be directed by Dan Villegas, the same director behind the hit
English Only, Please
.
No details have been released yet about what the movie is all about but it will have Pascual's character falling in love with the character played by Geronimo.
Geronimo is a singer herself. In fact, she first made her name in the entertainment industry by winning a singing contest. From there, she branched out to acting both in television and the big screen. Pascual, on the other hand, is more well-known as a television and movie actor. However, he has a lot of experience in the recording industry as well. In fact, he has several songs and albums in his name.
No release date has been announced yet for
The Breakup Playlist
movie.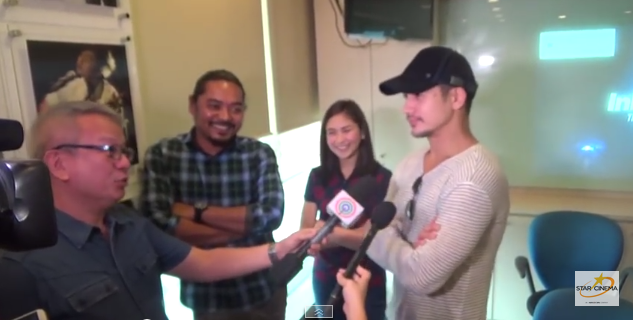 A reporter talks with Dan Villegas, Sarah Geronimo and Piolo Pascual during the story conference for The Breakup Playlist.