There is no shortage of call center jobs in Baguio City. For proof, just grab a copy of the city's number one newspaper, the Baguio Midland Courier, a weekly paper which comes out every Sunday. The paper always feature huge ads by call center companies based in the city. That tells you that they are always looking for new recruits. So if you want a call center job, you have it. That is of course if you qualify or you pass the screening tests and subsequent interviews. As you should already know by now, making it as a call center agent is not that hard. All you really need is a skill in speaking and writing the English language. This is the top requirement because almost all of the clients of these companies are from English-speaking countries like the United States, the United Kingdom and Australia.
There are exceptions of course for clients from Japanese and Spanish-speaking countries. Naturally, you need to be adept in Japanese or Spanish to qualify for these jobs. Although these usually offer better compensation, there's no need for you to bother with them unless you are up with the extra efforts of learning Japanese or Spanish before applying for a job. But if you are looking for a quick job, you just have to brush up on your English skills as well as update your resume and you are good to go. Find a company that's currently recruiting and give it a shot. If it's your first time to apply for a call center job, see to it that you understand what the job entails. Keep in mind that there are various jobs associated with the call center industry so make sure that you are applying to the appropriate one.
Tips When Applying for Call Center Jobs in Baguio City
1. Seek help from people associated with the call center industry. For example, if you know a friend or a family member who currently works in a call center company, you should ask him or her for tips. The person has gone through what you are going to go through so the input he/she will provide you will help you a lot. Ask for tips on how you should go about with the screening tests or interviews. What are the common questions that interviewers ask? What kind of tests do they give out? Of course, interview questions will vary depending on the company but at least you will have an idea as to how the process is done. Although you aren't fully prepared going in, at least you have a few ideas on what to expect. Or better yet, if you know of someone who does these kinds of interviews, ask him/her for advice.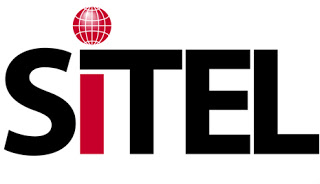 Sitel: one of the call center companies in Baguio City
2. Dress properly. Don't underdress nor overdress. What you wear can say a lot about you. The first impression that people make of you is created by how you present yourself to them. No matter how excellent your English skills are, if you get into an interview in the wrong attire, you will be given minus points. These negative points can prove very crucial to your chances of getting hired most especially if there are a lot of applicants on the floor.
3. Be confident. We know, you've heard this advice countless of times but that doesn't mean it's not relevant. Employers are always attracted to people who exude confidence. So practice your confident face in front of the mirror if necessary. How confident you are during an interview can make or break you. And of course, don't make the mistake of being too confident to the point that you sound and look cocky.
Always keep these tips in mind when applying for call center jobs in Baguio City.