This coming October 28 (Monday), the newest primetime show on ABS-CBN will start airing. The new show carrying the title Honesto will probably be occupying the time slot to be vacated by Coco Martin's Juan dela Cruz which will be airing its last episode on October 25 (Friday). Honesto is a production of Dreamscape Entertainment TV.
Two trailers (divided into part 1 and 2) for the new program had been released by ABS-CBN. The two trailers provides an overview as to what the series is about and who the main characters are as well as the actors and actresses portraying them. Honesto got its name from the main character in the series who is a young boy named Honesto.
Watch the Honesto trailers below:
Honesto is a fantasy, comedy and drama series. The scenes shown in the two trailers are proof to this. As to the plot, it seems that it will revolve around the boy who is caught between two worlds. The world where his mother comes from and the one where he currently finds himself in.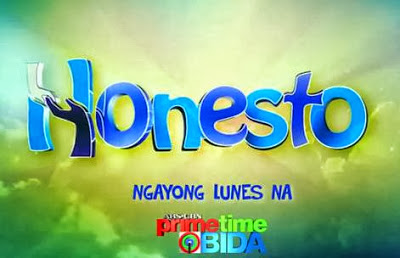 Honesto on ABS-CBN starring Raikko Rain, Maricar Reyes and Paulo Avelino
Portraying the character of Honesto in the new series is child actor Raikko Rain. Joining the young actor in the cast are Paulo Avelino, Maricar Reyes, Janice de Belen, Eddie Garcia, Noni Buencamino, Angel Aquino, Joseph Marco, Melissa Ricks, Spanky Manikan, Joel Torre, Jason Francisco, Gerald Pesigan, Melai Cantiveros, Boom Labrusca, Sharmaine Suarez, Lui Villaruz, Ynna Asistio, and Perla Bautista.
Honesto will air every evening from Monday to Friday. It will be replacing Juan dela Cruz which will be wrapping up this week.