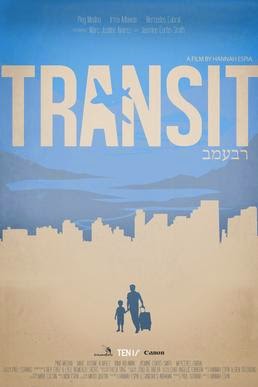 The nine films that have been shortlisted to vie for the Best Foreign Language Film category in the upcoming 2013 Oscars have been announced.
Transit
, the entry submitted by the Philippines didn't make it to the shortlist. The film which was directed by Hannah Espia stars Ping Medina, Irma Adlawan, Jasmine Curtis, Mercedes Cabral, Marc Justine Alvarez, and Toni Gonzaga.
It was screened last July at the Cinemalaya film festival.
Here's the synopsis for
Transit
:
The film begins and ends in an airport during a father and son's transit flight from Tel Aviv to Manila. It tells the story of Moises, a Filipino single-dad working as a caregiver in Herzliya, Israel, who comes home to his apartment in Tel Aviv to celebrate his son Joshua's 4th birthday. Itwas on that day that Moises, together with their Filipino neighbors Janet, and her daughter Yael, find out that the Israeli government is going todeport children of foreign workers. Afraid of the new law, Moises and Janet decide to hide their children from the immigration police by making them stay inside the house.
(
cinemalaya.org
)
For more information about the movie, check out their
Facebook page
or its
Wikipedia entry
.
The nine films in the shortlist are as follows:
The Broken Circle Breakdown
(Belgium),
An Episode in the Life of an Iron Picker
(Bosnia and Herzegovina),
The Missing Picture
(Cambodia),
The Hunt
(Denmark),
Two Lives
(Germany),
The Grandmaster
(Hong Kong),
The Notebook
(Hungary),
The Great Beauty
(Italy), and
Omar
(Palestine).