One of ABS-CBN's most successful and talked about television series during the year 2012 was the drama Walang Hanggan which featured the tandem of Coco Martin and Julia Montes. In the process, the two young actors earned thousands of fans.
Fans of the screen couple are in for a treat this February, the month of love, as a movie starring the two are scheduled to be released. The romantic film is called A Moment In Time.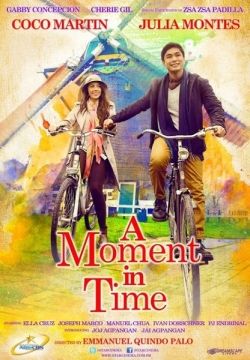 A Moment In Time will be Martin and Montes' first outing together in a movie. It's directed by Manny Palo. According to various reports, release date will be on February 13, 2013 which is a day before Valentine's Day. A lot of the scenes in the film were reportedly filmed in Amsterdam, the largest city and capital of the Netherlands.
Members of the cast include Gabby Concepcion, Ella Cruz, and Cherie Gil.