'Kinse Kalibre' is the latest studio album by Filipino rock band Slapshock. The album is in celebration of the band's 15 years of making rock music. This explains the 'Kinse Kalibre' title of the album. This is the band's seventh studio album. Their previous albums were 4th Degree Burn, Headtrip, Project 11-41, Novena, Silence, and Carino Brutal.
'Kinse Kalibre' Track List:
Kinse Kalibre Intro
Ngayon Na
Reset
Deliryo
Asal Demonyo
Burn In Hell
In The Line Of Fire
Langit
Under The Needle
Heartless
Salamin
All Hope Is Gone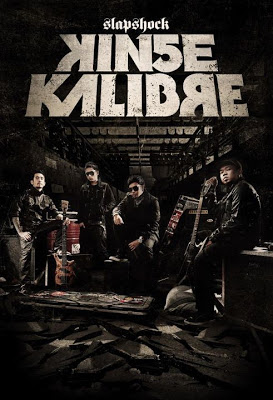 Slapshock is composed of Jamir Garcia, Jerry Basco, Lean Ansing, Lee Nadela, and Chi Evora.