A production by iACT Productions in cooperation with Mediakom, Kaleidoscope World is a hip-hop dance movie inspired by the music of the late Francis Magalona (aka Francis M.). It's an official entry to the Metro Manila Film Festival which starts this December 25. The film's directed by Gorio Vicuna and Eliza Cornejo.
Also starring in the film are Alma Concepcion, Alireza Libre, Mayton Eugenio, Pia Pilapil, Arnold Reyes, Brylle Mondejar, William Angeles, Michelle Cornejo, Guibo Codog and Jason Zimmerman.
Here's the trailer:
Here's the poster: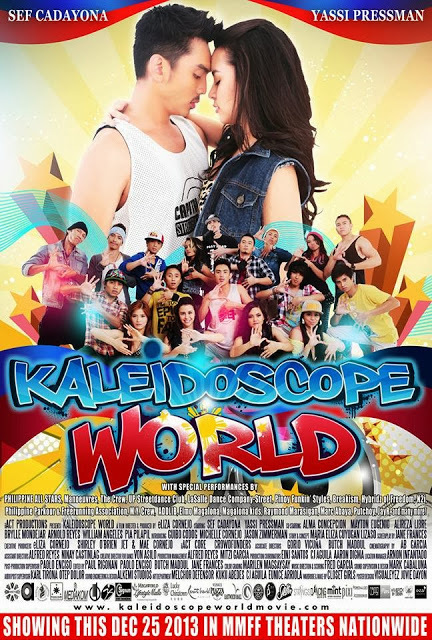 For more information about the film, visit
their Facebook page
.