The full trailer for the upcoming action comedy adventure film Kung Fu Divas starring Marian Rivera and Ai-Ai de las Alas is now out. Clocking at three minutes, the trailer shows the two lead characters bickering and fighting each other to the end. Written and directed by Onat Diaz, Kung Fu Diaz is a co-production by Reality Entertainment and The O&C Co. Picture Factory Inc. Star Cinema will be distributing the film. It will open in cinemas nationwide on September 5, 2013.
Here' the trailer:
Kung Fu Divas is the first time that Marian Rivera and Ai-Ai de las Alas will appear in a movie project together.The two actresses come from two rival TV networks. Rivera is from GMA while de las Alas is a long-time ABS-CBN talent.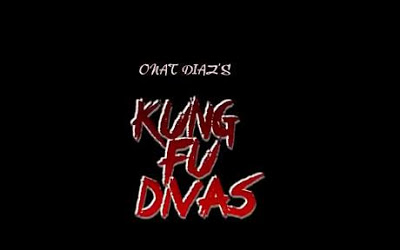 Joining Rivera and de las Alas in the cast are Edward Mendez, Roderick Paulate, Bianca Manalo, Gloria Diaz, Precious Lara Quigaman, and Ruffa Gutierrez.
Director Onat Diaz's first feature film, Kung Fu Divas tells the tale of two aspiring beauty queens competing in a barangay beauty pageant called Hiyas ng Dalampasigan. The rivalry turns physical when they decide to make it into a kung fu match.